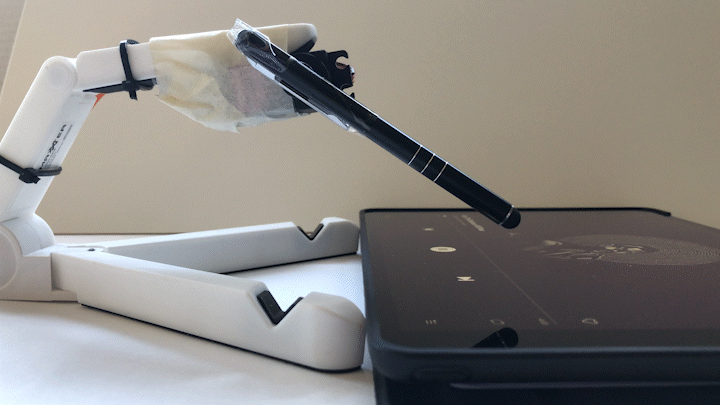 Machine to Machine Communication
w/ Theo Rekelhof
2020
We wanted to beat Spotify's complex algorithmic ways of recommendation to have us truly discover new music, instead of following their own machine-curated Discover Weekly playlist.

What might seem like discoveries to us, are all familiar kinds of songs that keep us isolated in an echo chamber, which, in a dramatic sense, can make us easier to control and manipulate.

By not getting lost and confused trying to learn Spotify's algorithms, we used our human common sense to think more simply and outsmart the machine.

Basically by skipping the songs nonstop. The saying "Data is the new Oil" which means that our data is so valuable in our current culture, leads us to the movement that a pump-jack makes when digging for oil.
New songs and genres appeared in my stream after having the pump-jack work on the device for a few hours a day. The message of beating a complex system simply also was made visual, like David beating Goliath.