Jongens Ook
The unseen and unspoken scene of young boys in prostitution remains hidden, so the problem will never disappear and only get bigger — we made this visible through a supermarket ad.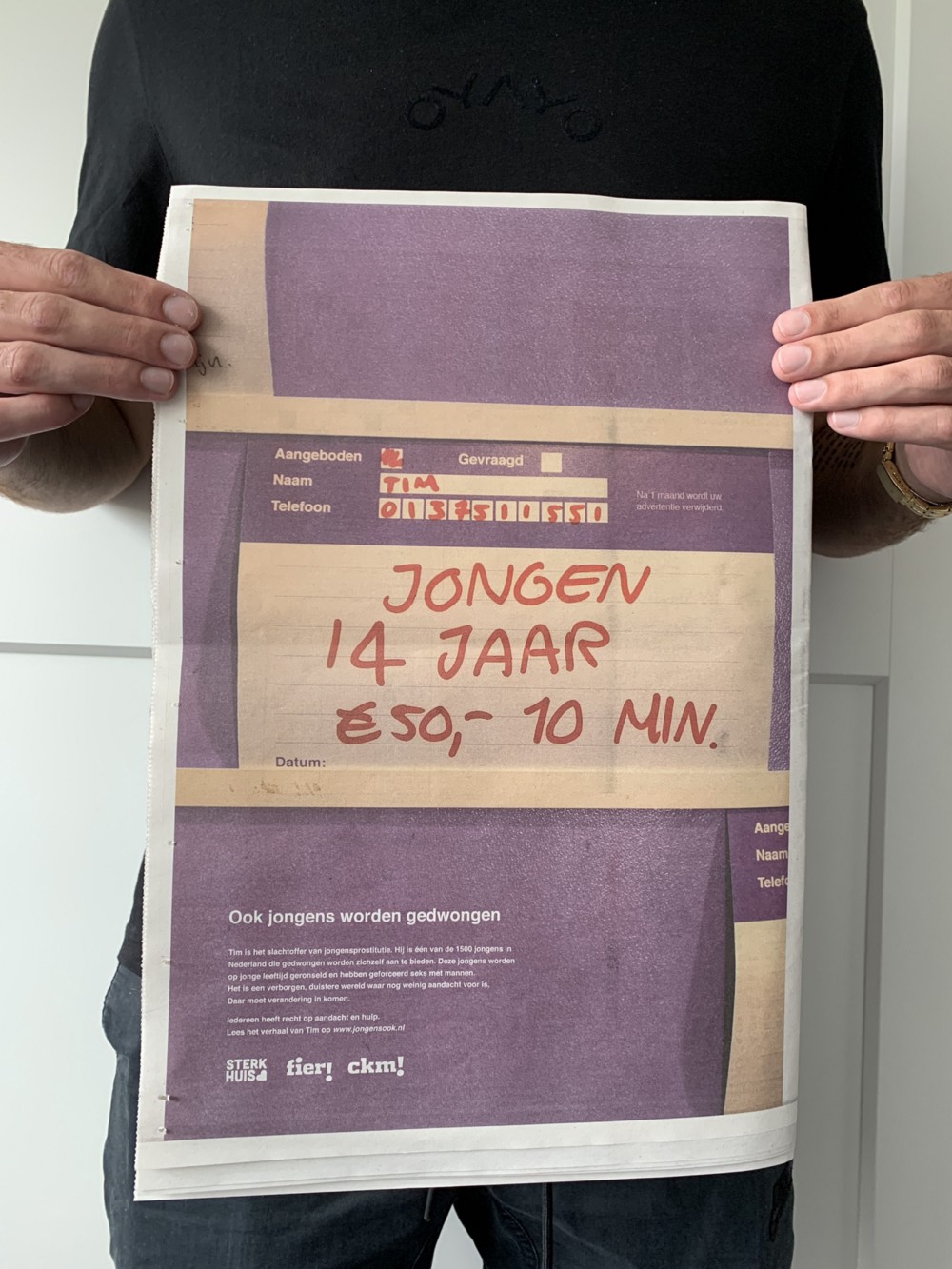 NRC Charity Awards
w/ Rosa Zwiers, CKM, Fier & Sterkhuis Shared second place winners, category: print
2019
If you think about young boys being recruited as prostitutes, you could imagine that happening in places far away from our Western world. In reality, this happens in our neighbourhood.

Sterkhuis, Fier, and CKM are three charities that offer help to the victims of prostitution in the Netherlands. Rosa and I were fortunate to be able to bring more light to this problem through the medium of a newspaper during the NRC Charity Awards.

The body copy reads; "Boys are forced too. Tim is the victim of prostitution. He is one of the 1500 boys in the Netherlands who are forced to offer themselves. These boys are recruited at a young age and forced to have sex with men. It is a hidden, dark world to which little attention is paid. It's time for a change. Everyone has the right to attention and help."

As trafficking and prostitution happen very unnoticeable, we made this noticeable. On July the 29th 2019, we filled the bulletin boards of various supermarkets throughout the Netherlands with advertisements from various boys aged 13, 14 and 15 with the same message as Tim. Interested people could call the telephone number, but they would hear a harrowing message.

This stunt was performed days before our ad was published. The cards had to look as believable as possible and make it come across as if these boys existed.

Our goal was (and still is) to bring people face-to-face with the unknown world of boy prostitution and its trafficking in the Netherlands. People need to be confronted with it so that they will see it up close and lift the taboo that the subject holds.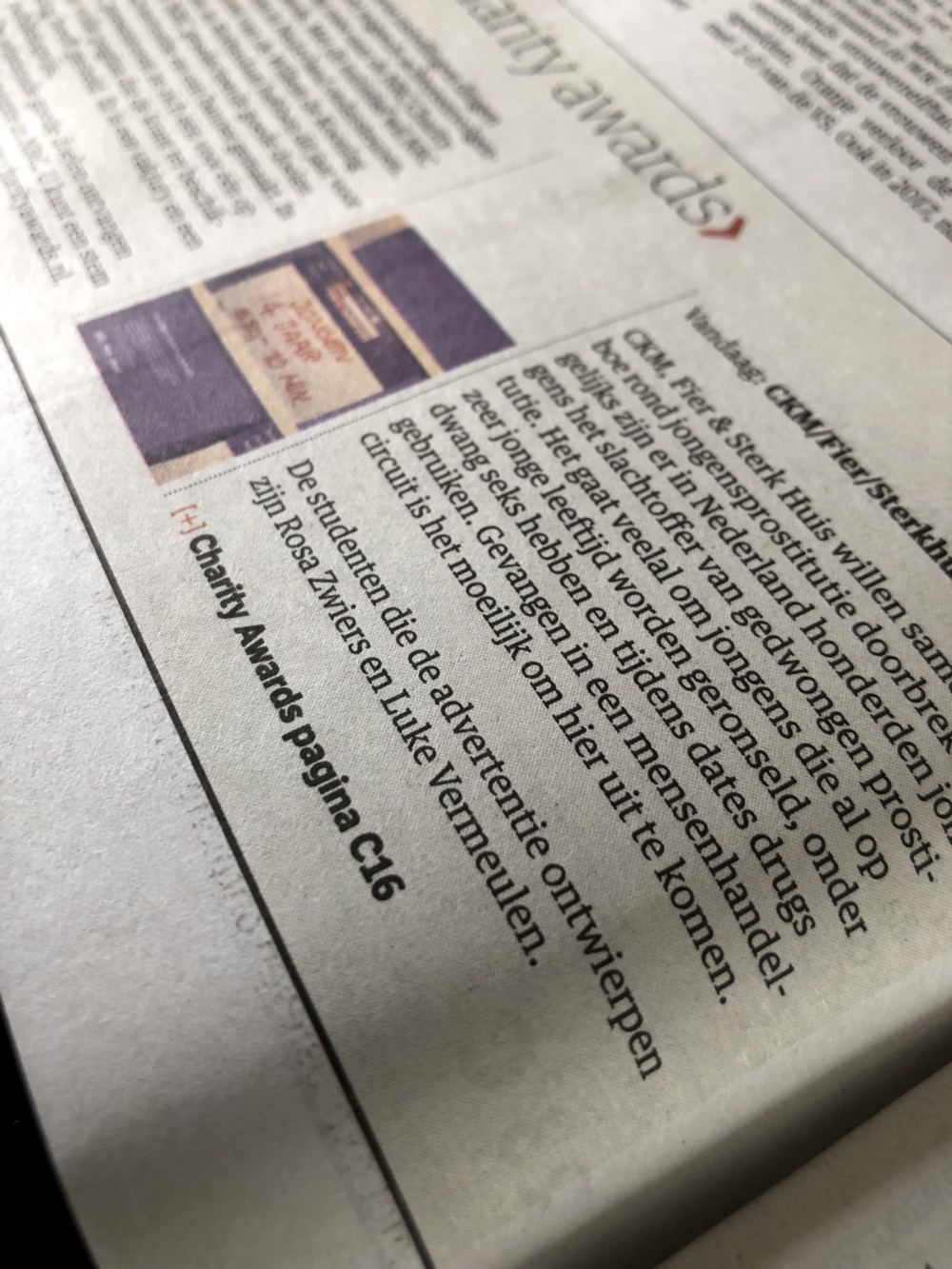 During the NRC Charity Awards, where we won the runner-up prize for the best newspaper ad, the professional jury stated, "this ad is strong in its simplicity. Because the image is so real, it sinks in immediately. The message is tangible."